Halloween is commonly believed to have originated from an ancient Celtic spiritual tradition that was adopted by the annual Samhain pagan festival on 31st October and 1st November. This auspicious occasion symbolised a breakdown of the barriers between the world of the living and the world of the dead, providing an opportunity for people to wear ghoulish costumes and light bonfires to ward off evil spirits.
Today Halloween is a global phenomenon, particularly in the US where, a quarter of all the candy sold every year is purchased for Halloween. That's a lot of 'trick-or-treating'!
The recipe for this Hand will afford it 'main stage' at any Halloweed party.
Check out the video for this recipe here.
————————-
Bud Pairing: White Widow's peppery properties pair well with the milk chocolate, and the ginger aromas of this recipe; add to this, a potent, uplifting high… then Beware! 'eating this Hand may make a ghoul of you'..
This recipe provides approximately 8.5mg of THC per 25 gram of chocolate divided into 20 portions.
————————–
CANNABIS-INFUSED MILK CHOCOLATE HALLOWEED HAND RECIPE
For this recipe you'll need a glass or plastic bowl, medium sized rubber glove, a pair of nail scissors, small paint brush, clips and/or elastic bands, presentation plate.
Ingredients
500g/ 28oz good quality milk chocolate chips
28g / 2 tbsp canna-butter*
Ginger food flavouring
15g/ 1 tbsp edible food colour
Handful of Almonds
Small pot Strawberry and Rhubarb Jam
Method
Prepare the chocolate: Place the chocolate chips in a plastic or glass bowl and put in the microwave. Check the chocolate periodically and stir when it begins to melt. Return to microwave in 10-15 second bursts, stirring in between to ensure even distribution of the chocolate and to prevent it from burning. Do this until the chocolate is fully melted.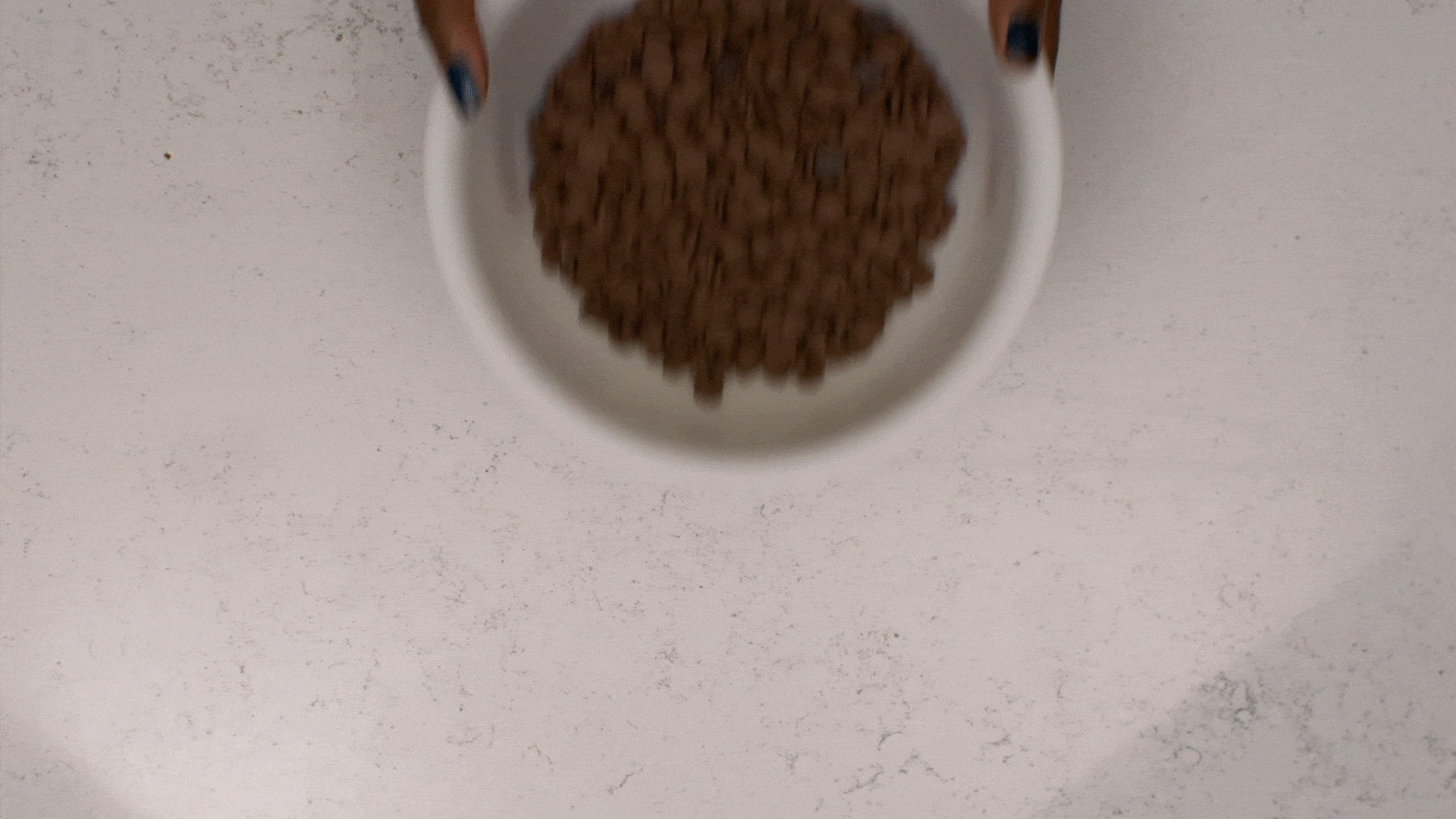 Stir the softened canna butter and ginger drops into the chocolate.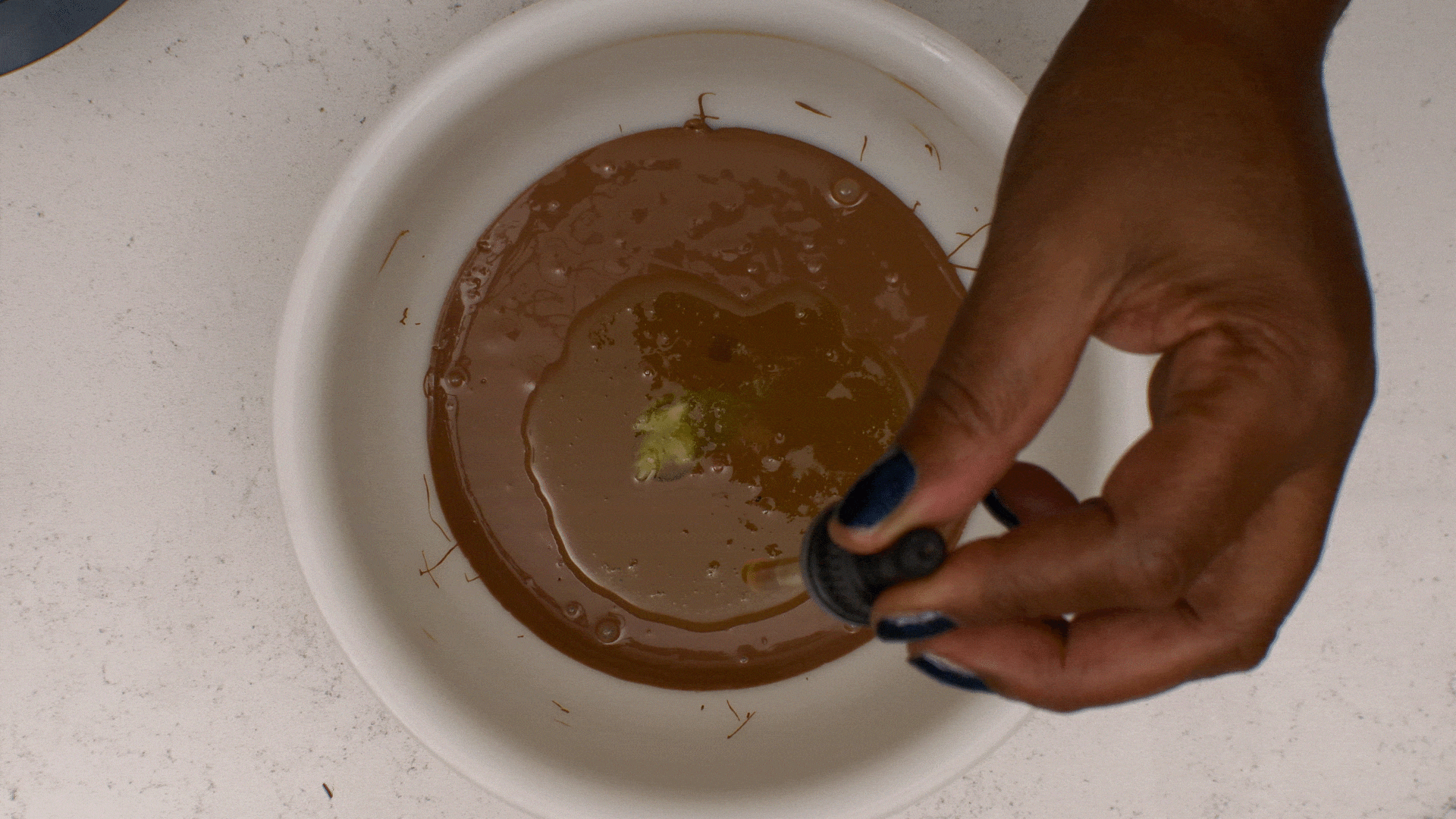 This step may require an extra pair of hands… no pun intended! Pour the chocolate mixture into the glove, filling to just above the wrist. At this point you have two options. With option 1 you can seal the glove tightly at the wrist using an elastic band. You'll end up with a gory halloweed stump that you can balance over other items in the fridge to set to give you a more claw-shaped hand. With option 2, you simply hang your hand up in the fridge using clips. Leave overnight to set.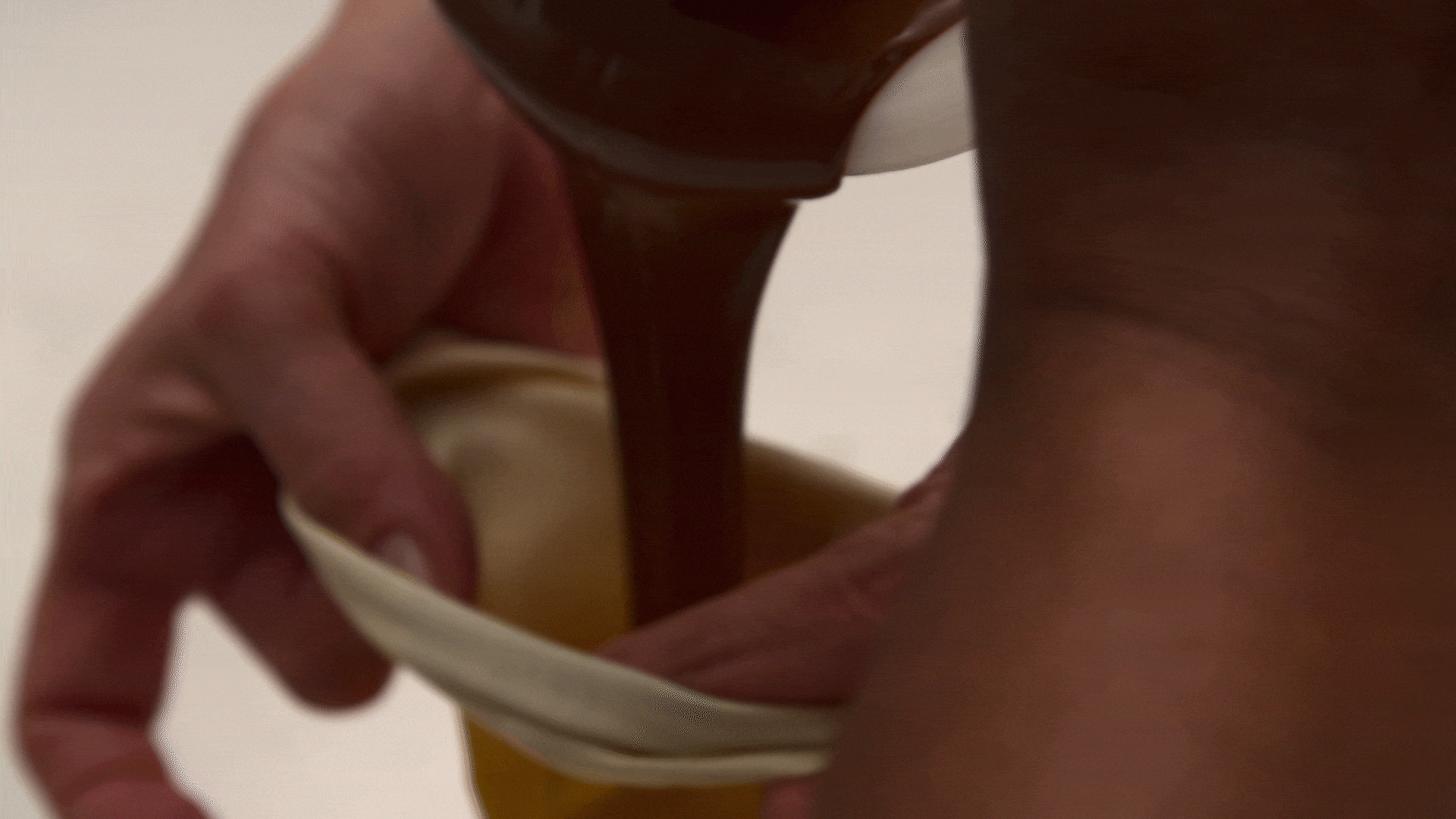 Once removed from the fridge, carefully cut the glove away from the chocolate using a small pair of nail scissors. The hand is delicate, so trim the glove away slowly otherwise you'll end up with a few less fingers!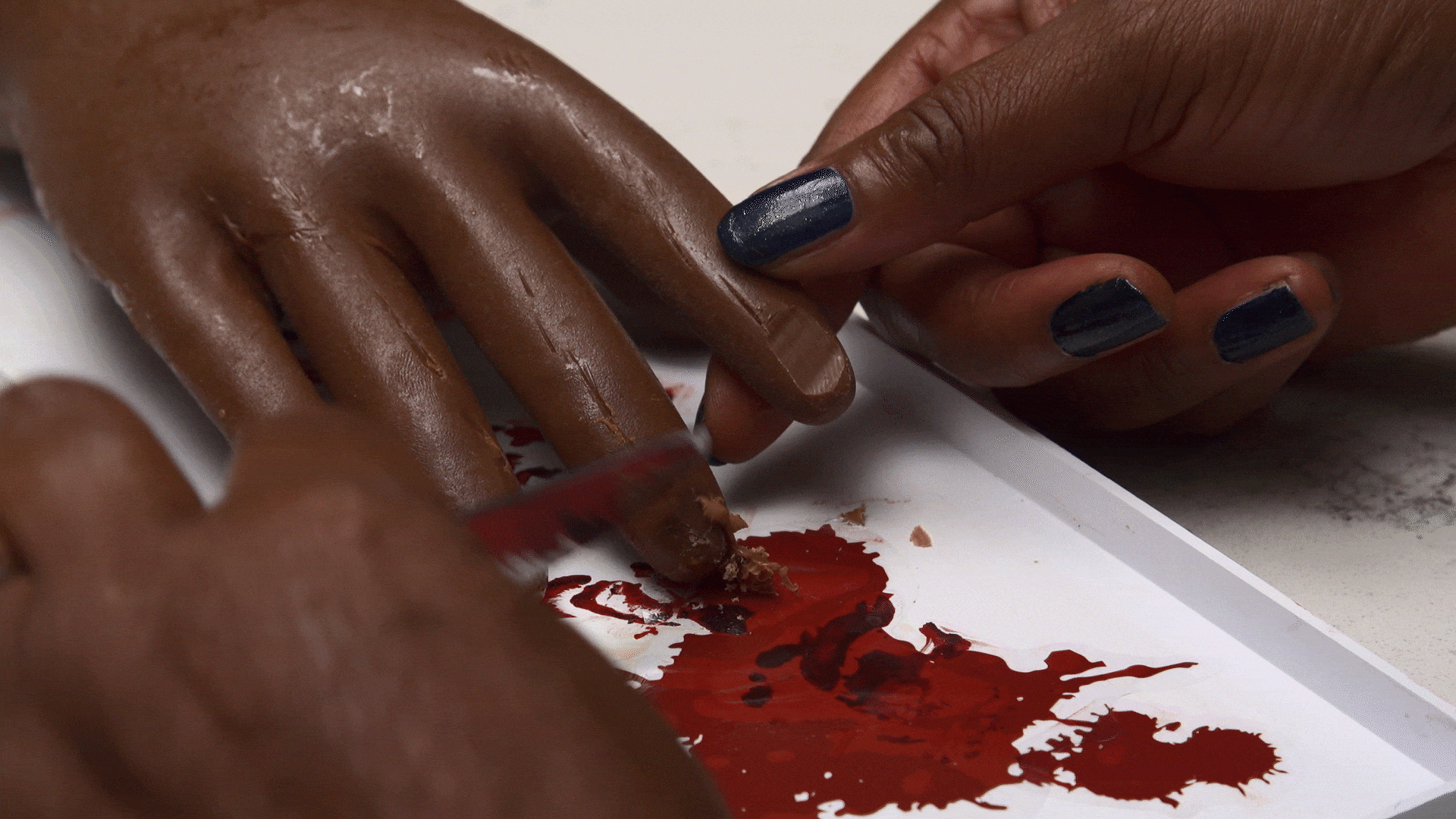 Prepare 5 almonds by grating each one a little on one side. Now, using a knife, scrape the nail bed of each finger to create a space for the almonds. With a small brush, dab some melted chocolate onto the prepared nail bed before placing the almonds on top. You can now paint the nails any edible food colour you like.
Add more ghoul – prepare your centrepiece plate for your hand. Then, pop the jam of your choice in the microwave for 15-20 seconds. Pour the jam over the wrist and splatter some over the hand. Using a small brush, use food colour to decorate the hand.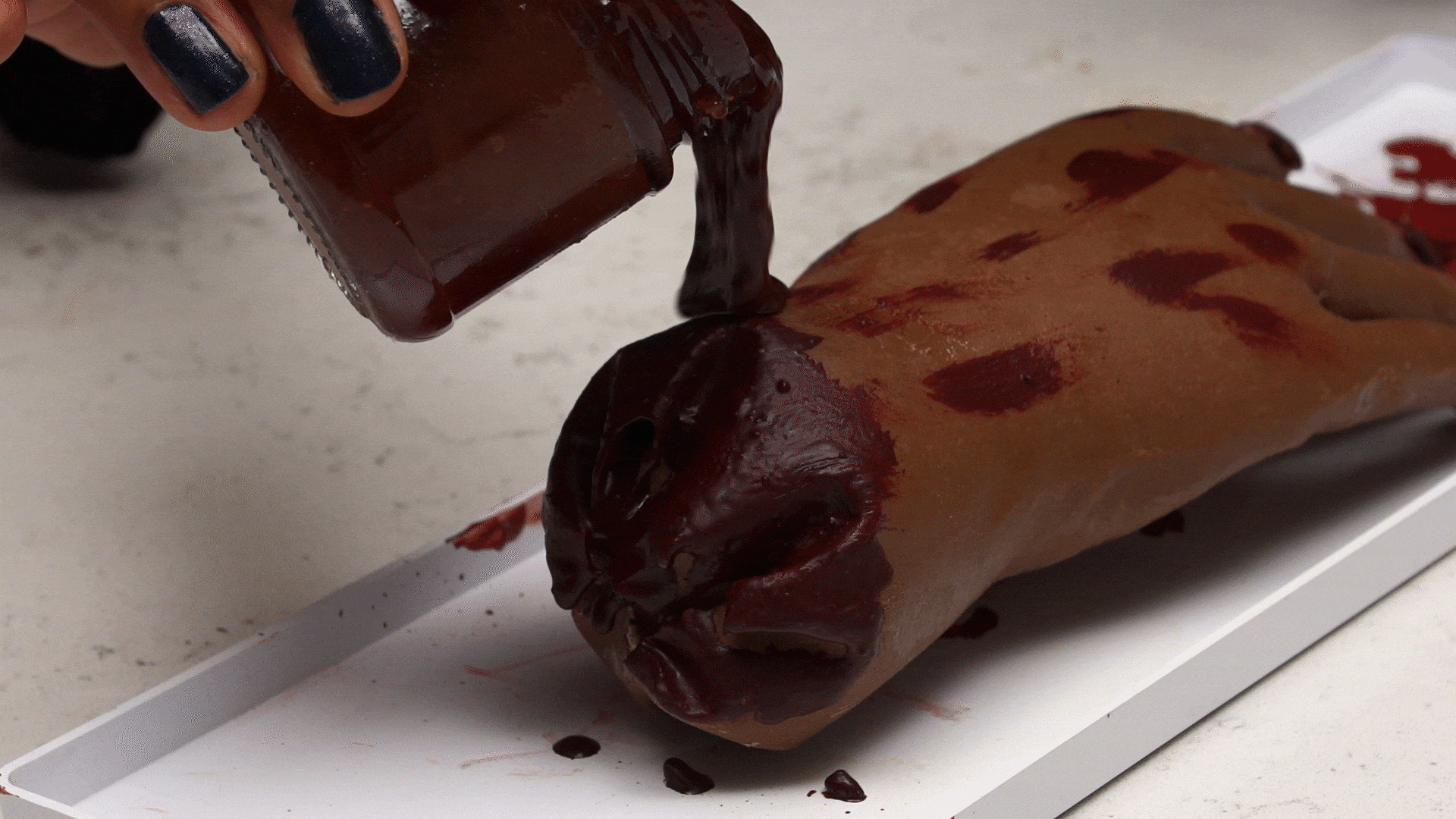 Top Tips
*Dosage – Made from 480 grams of canna-oil with 14 grams of white widow bud (@20% THC). I used 2 tablespoons of this canna mixture for the Halloweed Hand recipe.
If you can, use blanched almonds. The surface is smoother making it easier to paint onto. To add glitz though, gold sugared almonds or candied almonds look great too.
Store hand in cool, dark cupboard for up to a week. Can be stored in the fridge in a container.
Using a good quality chocolate will mean a better taste with less sugar. In this recipe I used milk chocolate chips, with 33 percent cocoa content.
Try out another recipe
Cultivation information, and media is given for those of our clients who live in countries where cannabis cultivation is decriminalised or legal, or to those that operate within a licensed model. We encourage all readers to be aware of their local laws and to ensure they do not break them.